It's hard to believe that just two months ago we were celebrating reaching our Indiegogo campaign goal! But even before the campaign closed, we started the work necessary to grow Maya Traditions. Thanks to your support and this hard work, we have already reached a number of exciting milestones that we are thrilled to share with you. Through your support, we have: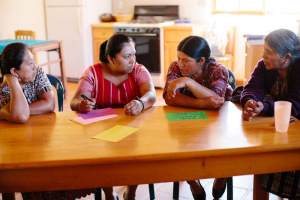 Hired a full time designer, Averie Floyd, to better support our design partners and to develop a new line of Maya Traditions' products. If you haven't had the chance to meet or work with Averie yet, learn more about her in her latest blog post. We are very excited to see how she will work with our artisan partners to bring new designs to life!
Launched our new Corte Line that can now be found in a number of retail partners in the USA, France, and Guatemala.
Conducted trainings with our cooperatives to improve the quality of our products and the collaboration among artisans. These trainings are essential in supporting the personal and professional development of our artisan partners and their cooperatives.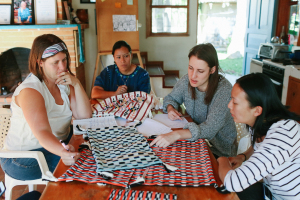 Developed new partnerships with companies such as Minna, Britt, The Paynes Estate, Lillie Skat, Daisies and Doodles, and Lost in Samsara. We also developed new samples for our current partners Tribe Alive, Ara Collective, The Little Market, Archive NY, Artful Ventures, and others. These new and growing partnerships provide additional income to our artisan partners!
We sent out perks in early July and would love to hear back from you and receive pictures of you and your new Maya Traditions' product! If you have not received your perk, please contact Alison at [email protected].
Stay tuned for more updates from Maya Traditions and our partners as we continue to grow thanks to your support!