Our Community Health Program, first launched in 1997, works to preserve and promote traditional Maya medicine and knowledge and the use of medicinal plants to treat common illnesses in rural communities in Guatemala. This June, we were able to hold our second annual clinic in our artisan partner community of Quiejel,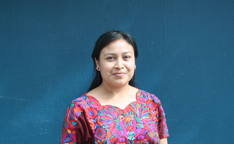 Chichicastenago, Quiché. A total of 73 patients attended the clinic, most of whom were women and children. Marisol Morales Calel, responsible for the Youth Education and the Community Health Programs with Maya Traditions Foundation, shares her experiences here:
What is the goal of the day clinic?
"We are working to establish day clinics within each of our seven partner communities on a regular basis in order to promote natural medicine based on Maya traditions, increase the accessibility of local healers and medicinal plants in our partner communities, and improve the health outcomes of our artisans, their families, and community members. Maya Traditions aims to preserve and promote local traditions and knowledge in a way that is sustainable and positively impacts rural communities. We partner with the Asociación de Médicos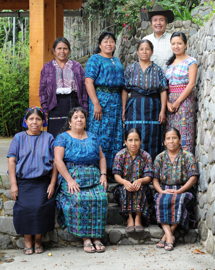 Mayas de Sololá, a network of Maya healers from Lake Atitlán, who treat patients with natural medicine based on Maya traditions and knowledge passed down for centuries."
How was your experience with the day clinic in Quiejel?
"We know that there is an extremely high need in these rural communities as the local health centers often lack medical resources and medical attention, so the high number of attendees didn't surprise us. What did surprise us was the alarming amount of cases of malnutrition, parasites, and hygiene issues among kids as well as urine and uterus infections among pregnant women. Based on these cases and needs seen in the community, we will begin to develop a new project and look for partners that can support with further education and advanced health care where needed."
Why is malnutrition so common among young indigenous children? How can this be treated with natural medicine?
"We experienced many children with stomachaches and lack of an appetite. The children are not eating homemade food, and therefore lack the appropriate nutrition. Many parents lack knowledge on proper nutrition and therefore do not apply the necessary responsibility, allowing their children to eat sweets and drink soda on a regular basis. Together, with the association of local healers, we spend time with parents and community members, providing information about the advantages of proper nutrition with vegetables and fruits – resources that are easily accessible to many communities. In order to treat current problems, the healers prescribed apple mint, wormseed/apazote, Mexican marigold, jacaranda, garlic, and salvia. The patients also received salves as well as digestive tinctures."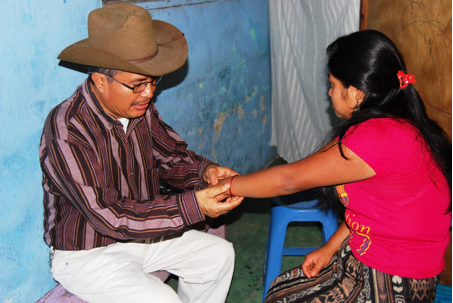 Why do so many women suffer from infections? How can patients be treated with natural Maya medicine?
"Most indigenous women have never received any type of education in sexual health, sexually transmitted infections, or methods of contraception. We met many young women between the ages of 20 and 22 with already three or four children. While pregnant, many women do not receive specialized medical attention. Many women also told us that the local clinic does not provide any medicinal support— no vitamins, folic acid, or any sort of prenatal control. We saw a few cases of pregnant women unaware of how far they were along in their pregnancy. As many women already suffered from uterus infections, our Maya healers applied several forms of massages, prescribed plants with antibacterial agents, and also highly recommended to regularly visit local midwifes. We have also partnered with the local organization WINGS/ALAS to provide further training to the healers and midwives we work with, ensuring that they are able to best respond to the reproductive rights and sexual health education needs seen in local communities."
How does Maya Traditions aims to improve the health situation sustainably in Quiejel"
"In collaboration with the association of Maya healers, we provide treatments to community members in Quiejel for preventative and curative health care. Furthermore, in local workshops, we educate about nutrition and hygiene, teach young adults and mothers about sexual education, reproductive rights, and prenatal control, and offer trainings for our artisan partners on permaculture and organic gardening to promote proper nutrition and sustainable communities."